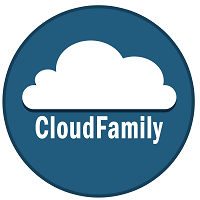 Gregor Test 2022 Welcome to a new initiative called the Cloud Family and we are made up of a number of community members around the globe, we are here to help grow the Azure Community.
---
Festive Tech Calendar 2021
Our Goal
Our goal is to help grow the Azure community and everyone is welcome :)
How to be part of the Cloud Family
We are looking for people to get involved and help promote people and projects within the Azure community.
You can do this by using #CloudFamily to help promote what you feel is awesome.
You can also contribute to this site and the YouTube channel.
Join our Slack channel.
If you have any other ideas please reach out to us on twitter.
Main features
Need help getting started with creating a blog?
Got a project you'd like help with or to share with the community?
Maybe you'd like to record a video and don't know where to start - we can help.
We do this in our spare time, because we enjoy giving back to the community. Contribute and get help or help others.
View all our contributors here.